Shepherd Sugar Bush
Welcome to the Shepherd Sugar Bush in the Sweetest Little Town Around. The Sugar Bush is the maple syrup producing section of the Shepherd Maple Syrup Festival.
2020 Shepherd Maple Syrup Festival Cancelled
The 62nd Shepherd Maple Syrup Festival was to be held on April 24 – 26, 2020. Because of the situation with the Coronavirus,
the Festival Committee has made the decision to CANCEL the Festival for this year.
Since this decision was made, there have been questions on where to get syrup:

If you are within easy driving distance of Shepherd or Mt. Pleasant, here are places that sell our syrup.
Mitchells Deli Shepherd: 197 Wright Ave. Shepherd, 48883
Mitchells Deli Mt. Pleasant: 1982 E Remus Rd. Mt. Pleasant, 48858
Blarney Castle Convenience Store (at McDonalds just west of U.S. 127 on Blanchard Rd in Shepherd)
Shepherd Bar and Restaurant: 324 W Wright Ave. Shepherd
The Hair Razor Barber Shop: 310 W Wright Ave. Shepherd
Ric's Food Center: 903 E High St. Mt.Pleasant
Otherwise, Shepherd Syrup is available on AMAZON.com.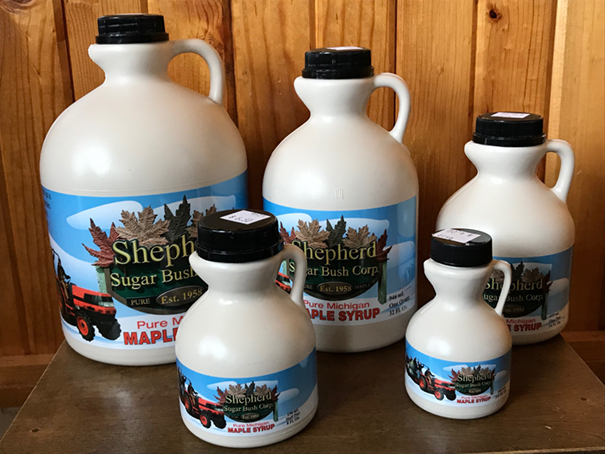 Shepherd is a village of 1500 located in the central part of Michigan.
Information on ordering Syrup can be found at the bottom of this page.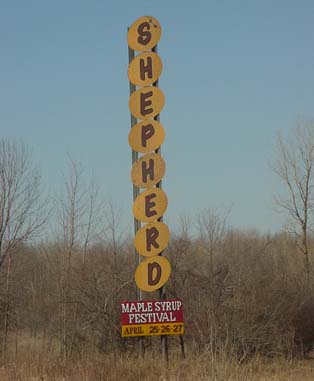 The Sugar Bush started in 1958 as a volunteer project with the plan to have the proceeds fund park and recreational activities in the community.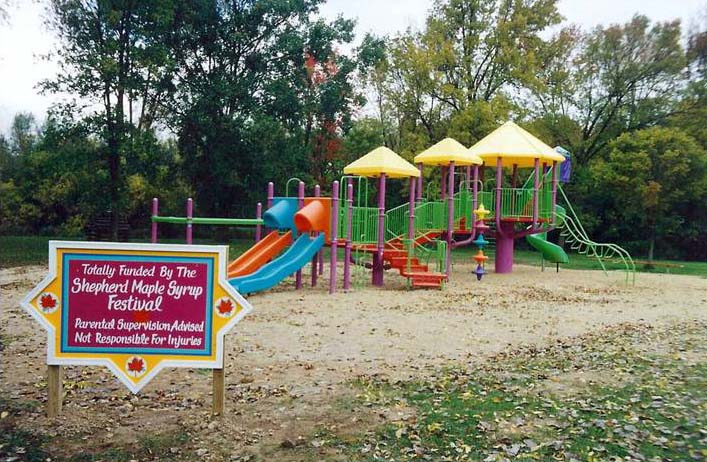 In late February of each of the years since, the maples that line the Shepherd streets are tapped with approximately 2000 spiles and pails.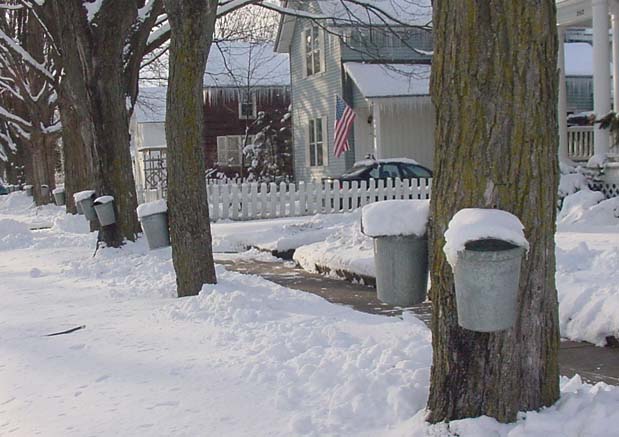 The sap of 2% to 3% sugar content is collected and evaporated to 67% sugar content in the Sugar Bush building located on N. Third St.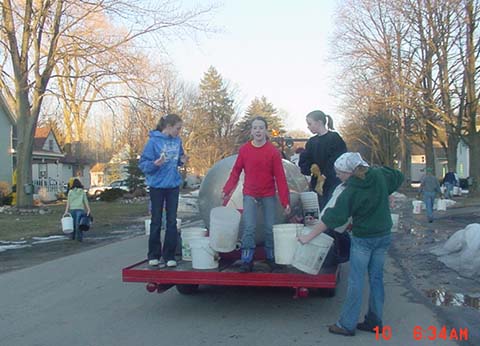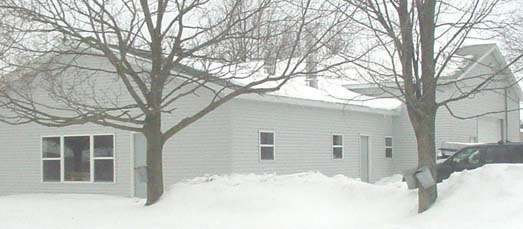 The Festival, held annually during the last full weekend of April, has grown from a pancake supper to a 3-day festival. All of the labor it takes to make and serve the syrup, candy, pancakes and sausage for the festival is donated by volunteers from our area.
The Shepherd Sugar Bush now has Maple Syrup available for purchase over the Internet. You may buy syrup in a wide variety of plastic and glass containers.